Toggle clamps are useful when it comes to fastening and securing objects, especially in wood and metal work. They make drilling, painting, furnishing, gluing, and filling much easier. It is a little wonder that various manufacturers and suppliers are involved in the toggle clamps business. Let's look at the top 20 toggle clamps brands manufacturers or suppliers in the world. They include:
Bessey
Image source: www.bessey.de
Bessey clamps are well-known around the world. They are sold in all the major stores such as Amazon, eBay, and home depot. Bessy toggle clamps are mainly manufactured in Germany.
Bessey has ISO certified facilities where all of the clamps are manufactured. You can find a variety of both metalworking and woodworking clamps. Bessey toggle clamps include vertical toggle clamps, push/pull toggle clamp, horizontal toggle clamp and counter display toggle clamps.
From Bessy, they toggle clamps come with different plates. You'll have a choice of horizontal base plates, angle base plates, and vertical base plates.
MISUMI
Image source:www.misumi.co.jp/english/
MISUMI is a top distributor and manufacturer of industrial and electrical supply components, plastic molds, press die, and mechanical automation. Its sales area covers countries such as France, Mexican, United Kingdom, Japan, Taiwan, China, Korea, Indonesia, Malaysia, Vietnam, Thailand, India, Germany, and Italy.
But apart from its impressive distribution scope, there is something else that makes MISUMI a company to get reckoned with. This is MUSIMI'S multidimensional configuration model. This model enables engineers to not only select but also design parts that effectively meet their tiniest specifications.
They have part configurations for products such as adjustable welded clamps, vertical hold-down toggle clamps, horizontal hold-down toggle clamps and also push-pull toggle clamps. This means you can order as many parts as you wish, and they will be able to ship them within 4 business days.
Carr Lane
Image source:www.carrlane.com
In 1952, a foreman named Earl Walker saw the need for standardized parts in his day to day work at the then Curtis-Wright Aircraft. The idea of Carr Lane Manufacturing was born, and his wife Myrtle E Walker joined his venture by hand-drawing the first catalog products of the soon to flourish manufacturing company.
Carr Lane would go on to receive and maintain the ISO9001 certification since 1996. This coveted certification didn't come by chance. It came because Carr Lane takes pride in engineering innovations and in-stock inventory.
Some of its toggle clamps products include toggle pliers, toggle edge clamps, vertical handle toggle clamps, air-powered toggle clamps, push/pull toggle clamps, horizontal handle toggle clamps and latch-action toggle clamps, what's more, orders for products received by 3 p.m et usually shipped within the same day. That policy serves them well to this day.
SteelSmith
Image source:www.steelsmith.com
Steel Smith prides itself in manufacturing clamps that never let go. It has been in business for over 40 years, and it is the largest exporter and manufacturer of toggle clamps in India. It also manufactures clamping devices, pneumatic clamps, hydraulic swing clamps and jigs, and fixture elements.
One thing that makes Steel Smith so good is its wide array of easily available products. You can browse its line of products in it's impressive CAD library. All its drawings are available for download from their website. It has over 500 models that are available off the shelf.
Protex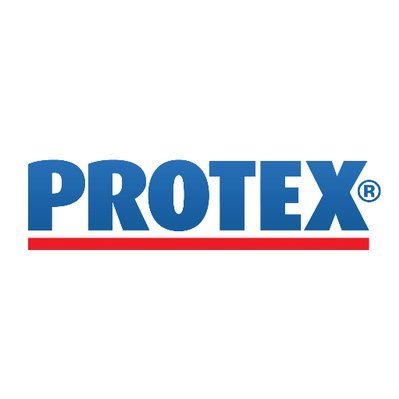 Image source:www.protex.com
When you're looking for fasteners or toggle latches, Protex should be your manufacturer of choice. Since 1954, it has specialized in manufacturing toggle latches, over-center fasteners and draw latches.
Its range of products includes steel fastening devices, turn and panel latches, quick-action devices, handles, and case fittings as well as turn and panel latches. Their diverse products fulfill applications in export countries and over 50 industries.
They emphasize safety, security, high productivity, and ease of use. Protex also has patent protected products and over 700 quick-action variants available for your use. It also has a large range of stainless steel and zinc plated toggle clamps among other hardware.
Goodhand
Image source:goodhandinc.com
Goodhand Inc is known for quality, delivery, and economy. It has a patent firm known as Valtra Inc that is responsible for designing, manufacturing and distributing Goodhand latches and Goodhand toggle clamps.
With over 35 years of experience in distributing toggle clamps worldwide, it also distributes magnets, pliers, tooling components, fasteners, and strong hand welding clamps. Goodhand's tools are test marketed to ensure they deliver value in terms of quality, functioning, and cost.
Clamptek
Image source:www.clamptekglobal.com
Clamptek Enterprise Co, Ltd was established in 1974, and its headquarters is in Taiwan. It also has division companies in China and the US and works with various distributors around the world.
Clamptek has gained a global market due to its high precision fixture components. These mainly include manual toggle clamps, C clamps, F clamps, hydraulic power units, machining, and welding fixtures and pneumatic and hydraulic clamping systems. Its toggle clamps are grouped into force(kg) for easy identification.
Clamptek Company manufactures F camps, pneumatic toggle clamps, toggle pliers, push-pull clamps, horizontal toggle clamps, and vertical toggle clamps.
Rocheclamp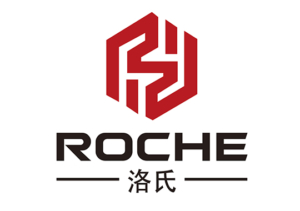 Image source: www.rocheclamp.com
Rocheclamp sets itself apart as premier toggle clamps manufacture simply because of its high-quality custom-built toggle clamps.
This company, with its headquarters in China, has an impressive toggle clamp catalog with over 500 sets of clamping tools. Its toggle clamps include latch type toggle clamps including U-hook toggle clamps, J-hook toggle clamps, and fixed latch type toggle clamps.
It also has pneumatic toggle clamps, push-pull toggle clamps, vertical toggle clamps, and horizontal toggle clamps. You can get toggle clamps with U-shaped hold down bars or solid bars.
When you purchase toggle clamps from Rocheclamp, you'll have the choice between standard toggle clamps, heavy duty toggle clamps, and customized toggle clamps. In other words, whatever you're clamping needs is, Rocheclamp has you covered. Rocheclamp also prides itself in its fast delivery, competitive prices, and quality products. Quote Now
Brauer
Image source:www.brauer.co.uk
Brauer prides itself in manufacturing the largest range of toggle clamps in the UK and worldwide. You can find its products in Africa, Asia, Europe, Australia, South America, North America, and Central America.
Its manufacturing production facility manufactures latch and hooks toggle clamps, body location clamps, vertical toggle clamps, push-pull toggle clamps, horizontal toggle clamps, pneumatic toggle clamps, toggle presses, and stainless steel toggle clamps.
McMaster Carr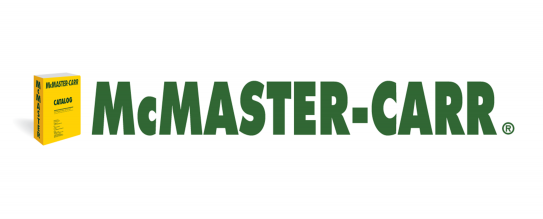 Image source:www.mcmaster.com
This is a supply company that operates in Atlanta, Chicago, Cleveland, Los Angeles, and New Jersey. It ships to various parts of the world and has a wide range of products, including clamping and positioning tools.
You can find heavy duty hold-down toggle clamps, low-profile hold-down toggle clamps, hold-down toggle clamps and side-mount toggle clamps amongst others. McMaster prides itself in shipping over 98% of the orders on the same day. Thus, you can be assured of fast delivery.
Rockler

Image source:www.rockler.com
Rockler was started in Minnesota in 1964 by Norton Rockler. It soon became the go-to resource for woodworkers who needed a variety of equipment.
Since then, Rockler has opened stores in Atlanta, Chicago, and Texas. Its range of toggle clamp products include large toggle clamp foot, quick-set post-handle clamp, toggle mounting plate, light-duty lever clamp, hold down clamp, small push clamp, small T-handle clamp, auto-adjust in-line toggle clamps.
One thing that makes Rockler stand out is its commitment to woodworkers. As they say, their loyalty does not stop after your package arrives. It goes on. You can find a variety of woodworking and DIY articles on its website.
Elesa Ganter
Image source:www.elesa-ganter.com/en
Elesa and Ganter are two stronghold companies that combined to offer the widest range of machine elements. They have over 60 000 product codes that they distribute in over 70 countries. They also have subsidiaries in countries such as Turkey, India, China, Netherlands, Austria, Spain, Poland, and the Czech Republic.
When it comes to toggle clamps, Elesa-Ganter manufactures heavy duty toggle clamps, vertical acting toggle clamps, horizontal acting toggle clamps, push-pull type toggle clamps, latch type toggle clamps, and hook type toggle clamps.
Chamunda Clamps
Image source:www.chamundaequip.com
Chamuda has been in action since 1986, and it offers over 200 models of toggle clamps. It is located in India, and it centers it exports markets in Bangladesh, South Africa, and the Middle East.
Chamuda manufactures, supplies and exports vertical toggle clamps, horizontal toggle clamps, separated angle clamps, air operated angle clamps, fixed spindle arms toggle, and heavy duty toggle clamps amongst others. Here, you can find clamps that are usually not easily available.
Elesa
Image source:www.elesa.com
Elesa has over 75 years of experience in the technology industry. Its innovative products are built to the highest quality standards. It meshes reliability and efficiency to manufacture standard components to the highest standard.
This Italy based company offers a variety of toggle clamps. There are vertical toggle clamps, horizontal toggle clamps, toggle-joint accessories, push-pull toggle clamps, wieldable latch clamps, and latch clamps.
Spep

Image source:spep.com
Spep is an employee-owned hardware manufacturer and supplier. This means that every employee strives to make it successful by producing high-quality products. Its headquarters is in California, and it also has facilities in Southern China, Chicago, and Dallas.
Spep not only designs but also manufactures latches, handles, hinges, and other access hardware. It has a footing in industries such as transportation, medical, commercial kitchens, watercraft and sheds, and crafting.
It has more than 4000 hardware products, including toggle clamps. Its wide variety of latches is particularly impressive. But it also manufactures vertical and horizontal toggle clamps that are commonly used in woodworking.
Tennrand
Image source:www.tennrand.com
Tennessee Rand (TennRand) is a Lincoln Electric Company that builds a wide range of equipment. Its headquarters is in Ohio, and it has sales and support offices in Mexico. They have build locations in the US, Brazil, Canada, Mexico, China, and Germany and design locations in Germany and the US.
TennRand supplies tube clamps, wire clamps, offset retract and straight retract pin devices and toggle clamps.
Jergens
Image source:www.jergens.com
Jergens Inc has been in the manufacturing business since 1942, and it continues to offer high-quality tooling components. It offers specialty fasteners, lifting solutions, and work-holding solutions. Over 80% of its products are manufactured in Cleveland and distributed worldwide. It has subsidiaries in places like Shanghai, Mumbai, and Ohio.
Some of its products include squeeze action toggle pliers, heavy dirty toggle clamps and a variety of True-Lok toggle clamps. You can find vertical toggle clamps, horizontal toggle clamps, and latch type toggle clamps amongst other toggle clamps.
The toggle clamp store

Image source:www.thetoggleclampstore.com
The toggle clamp store specializes in selling toggle clamps online. As such, it can and does offer toggle clamps at unbeatable prices. What's more, it offers a 90-day money back guarantee that shows the confidence they have in the products they sell. If you're not happy with a product, you can get another product altogether.
You can find toggle clamps such as horizontal handle toggle clamps, latch type toggle clamps, push-pull toggle clamps, vertical handle toggle clamps, and toggle clamp accessories. Also, various categories allow you to specify the exact type of clamps you want.
All in all, when it comes to clamping solutions, you want to consider not only your clamping needs but also the quality, durability, ease of use and availability of both the toggle clamps on offer and their spare parts.